ETNA SPARKLING WINE TASTING PRESTIGE GIFT BOX
A prestige cardboard gift box to help you discover the sparkling wines made from volcanic Nerello Mascalese.
1 x 75 cl and 2 personalised flûte glasses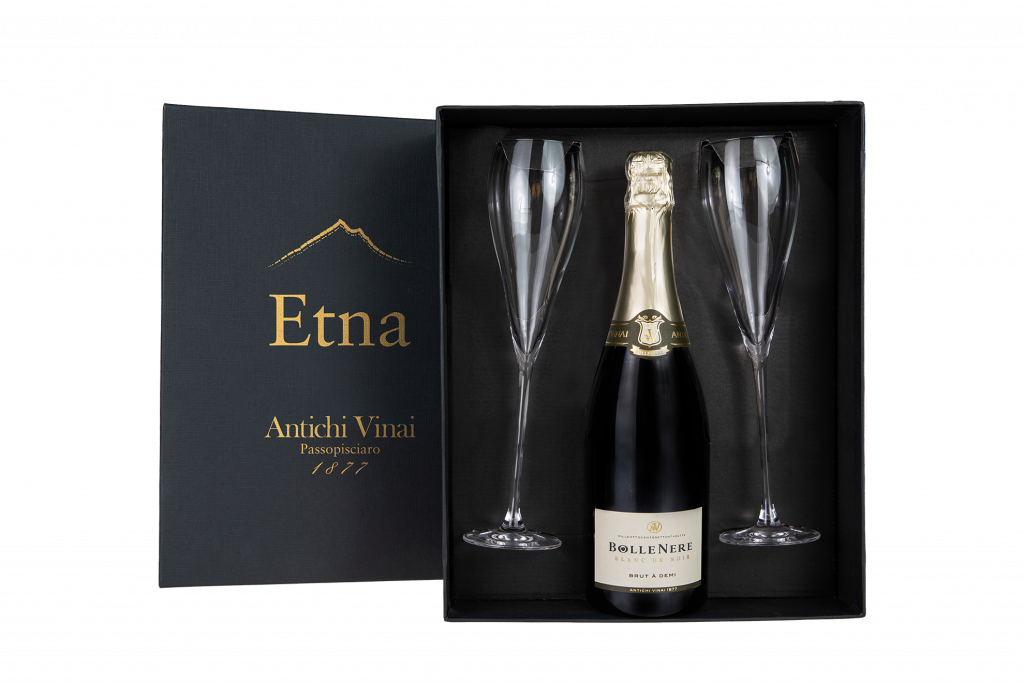 TASTE THE BUBBLES DAUGHTERS OF THE VOLCANO
The Etna Sparkling Wines Tasting Prestige presentation pack is an elegant gift combining the freshness of the Bollenere wine with the elegance of the flûtes that come with it. A classy presentation for a unique bubbly to enjoy with friends.
1 x 75 cl bottle of BOLLENERE with personalized flûtes.